MATCHING GIFT CHALLENGE FROM DOGS ON DEATH ROW, INC.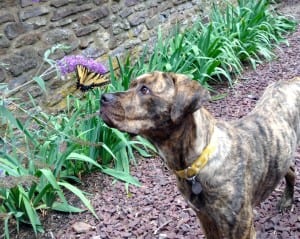 Camden, NJ, December 28, 2015– NJ Aid for Animals, Inc. is about to double its donations. Dogs on Death Row, Inc., based in Larkspur, CA, has made a matching gift with a challenge: from now through January 16, it will match every dollar raised by NJ Aid for Animals, up to a total of $5000.
Kathy McGuire, founder and President, NJ Aid for Animals, is grateful and inspired:
Dogs on Death Row helps dogs everywhere, across the country and around the world – and now it's willing to match our donations to help animals in Camden! With this matching gift, NJ Aid for Animals can provide twice the services – services that save lives. Every donation is "plus one" until we reach our target of $5000 or by January 16.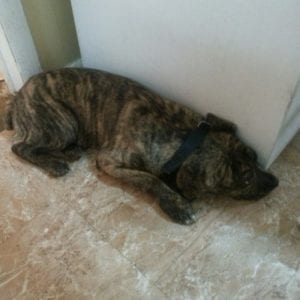 NJ Aid for Animals, which began in 2005, is a charitable 501(c)(3) nonprofit, the only all-volunteer organization focused on helping animals in Camden City in these ways:
• Thousands of animals are impounded from Camden County every year, including 3,842 in 2014. NJ Aid for Animals responds to emergencies and day-to-day needs in Camden City, from reports of neglected, abused dogs, calls for help with sick cat and pleas from families who need help caring for their pets.
• It responds to urgent needs of dogs like Maggie, whose fear-based behaviors were debilitating; she would hide, refuse to eat or go outside. Maggie had withdrawn from life; she was about to be euthanized when NJ Aid for Animals stepped in. Through its vibrant network of providers, NJ Aid for Animals located a behaviorist who successfully treated Maggie's fears. Maggie was adopted by a loving family and no longer hides – she chases butterflies.
• NJ Aid for Animals also meets community needs – residents' family pets – with a range of services, including:
•        Pets in the City, its annual health clinic, when it distributes low-cost lifesaving vaccines and flea treatments;
•        Fix-Fetch-Return, its transportation service for family pets belonging to residents who do not have a car to reach the county's low-cost spay-neuter clinics.
Jodie Richers, President, Dogs on Death Row, added:
Dogs on Death Row is thrilled to partner with NJ Aid for Animals. Being originally from Camden, I know the difficulties NJ Aid for Animals faces every day. Since 2005, its all-volunteer organization has changed animals' lives through rescue, rehabilitation, public awareness, health clinics, spay-neuter promotions and more. We know every dollar raised will be spent to help the animals and serve the community.
If you would like to make a donation, send a check to NJAFA, P.O. Box 4, Cedar Brook, NJ 08018, or send a donation via PayPal below.
NJAFA, Inc. is a 50l(c)(3) registered not-for-profit corporation.
IRS Tax ID: 20-3772876 and Charities Registration: # CH2798900

If you would like more information, please contact Kathy McGuire at 856-728-0911 or email at info@njafa.org.
About NJ Aid for Animals: NJ Aid for Animals, Inc. is a 501(c) (3) charitable nonprofit founded in 2005. Its mission is to enrich the life of every animal it touches; to fulfill the needs of distressed communities for wellness, humane education and access to low-cost spay/neuter; and to expand awareness and report animal neglect and abuse. Visit NJ Aid for Animals at http://www.njafa.org and its Facebook page at https://www.facebook.com/NJAFA to learn more.
About Dogs on Death Row: Driven by a deep passion for animals, Jodie Richers founded Dogs on Death Row in 2007. Jodie is tireless in her efforts to rescue, rehabilitate, and find homes for unwanted dogs everywhere. She is also committed to educating the public about the inhumane nature of gassing and heart prick as a means of killing animals.